We're in the transition to establish the Future Studio brand and just released our new (minimalist) homepage. The startpage presents and previews released projects. Additionally, we now share our personal favorites and the generalized about page.
You may wonder, why the layouts of homepage and blog are very different: we stay with Ghost as our blogging system and run the homepage separately. We're going to adjust the blog theme throughout the brand design changes. That means, the blog design gets a lot closer to the homepage layout with future updates.
Not Just a Blog
We started Future Studio in May 2014 with just a blog. We like to create and of course we like to share. Since the launch of Future Studio as just a blog, we've committed and released at least 1 blog post every week. You see, there is new content for you every week :)
We plan to grow Future Studio from just a blog to a platform with more content and value for you. The first steps are taken. We added some cool new pages to the homepage and blog. Let's review the new stuff of the homepage in detail.
Favorites
We know you're like us, developer and geek :) Our favorites are handpicked links to lovely things. We see favorites as everything: blog, podcast, video podcast, newsletter, website, TED talk, books, whatever, you name it.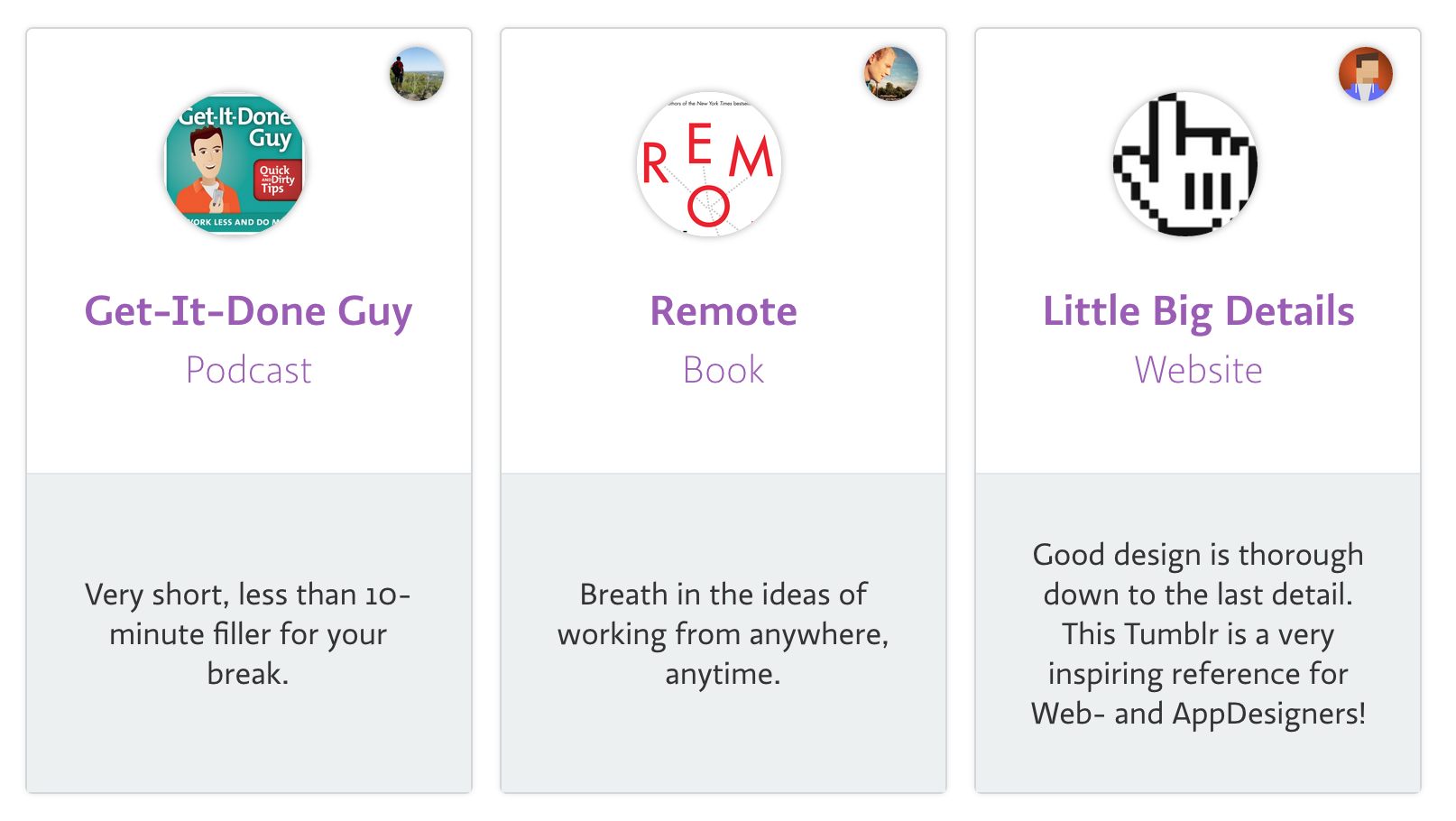 The screen is just a pick of 3 of our favorites. There are many more!
Join Our Newsletter
Besides the homepage, we start a Future Studio newsletter. Currently, we don't want to commit for regular newsletter updates. Our plan: updates on irregular times which will transition to a regular one when the time is right.
What can you expect from the newsletter
Blog post summaries from the Future Studio Blog
Technical blog posts in Detail
Topics we cover

Android: Tutorials, Quick Tips, Productivity Hints
NodeJS: Web Frameworks and ecosystem
Frontend Frameworks: we love every framework, especially Bootstrap and Foundation
Open Source: big topic … here we cover tools like RethinkDB and MongoDB including Driver (like Thinky or Mongoose), git, Gogs, GitLab, and a lot more

Productivity Tips
Details about new products
Interested? Opt-in while it's hot!
Comments for Blogposts
We make mistakes, write cloudy articles or miss things in blog posts. The recently added Disqus comments enable direct contact to us. Leave a message in case you miss some facts or want further explanation within the articles. We reach out to you and update the requested information. Beyond, you can free your mind and leave a positive or negative comment :)
We listen to what you say. Promise!