Modern development environments sometimes require more than a single command line tab to run a project. For example, you may have a compile step to bundle up the final JavaScript file that will be delivered to the browser. Besides the frontend compilation, you may start a frontend or backend server handling incoming requests.
When using iTerm, you can create a key binding to duplicate an existing terminal tab and create a new session in the same folder. This tutorial walks you through the details on how to set up this keyboard shortcut!
Open a New iTerm Tab in the Same Folder
By default, there's no keyboard shortcut to duplicate a tab for the same folder. Yet, you can create your own key binding. Here are the steps to create a keyboard short on your machine:
go to your iTerm settings (CMD + ,)
navigate to Keys
click the + sign (bottom left corner)
choose a key binding (I took CMD + SHIFT + t)
select the Duplicate Tab action
click OK to add your new binding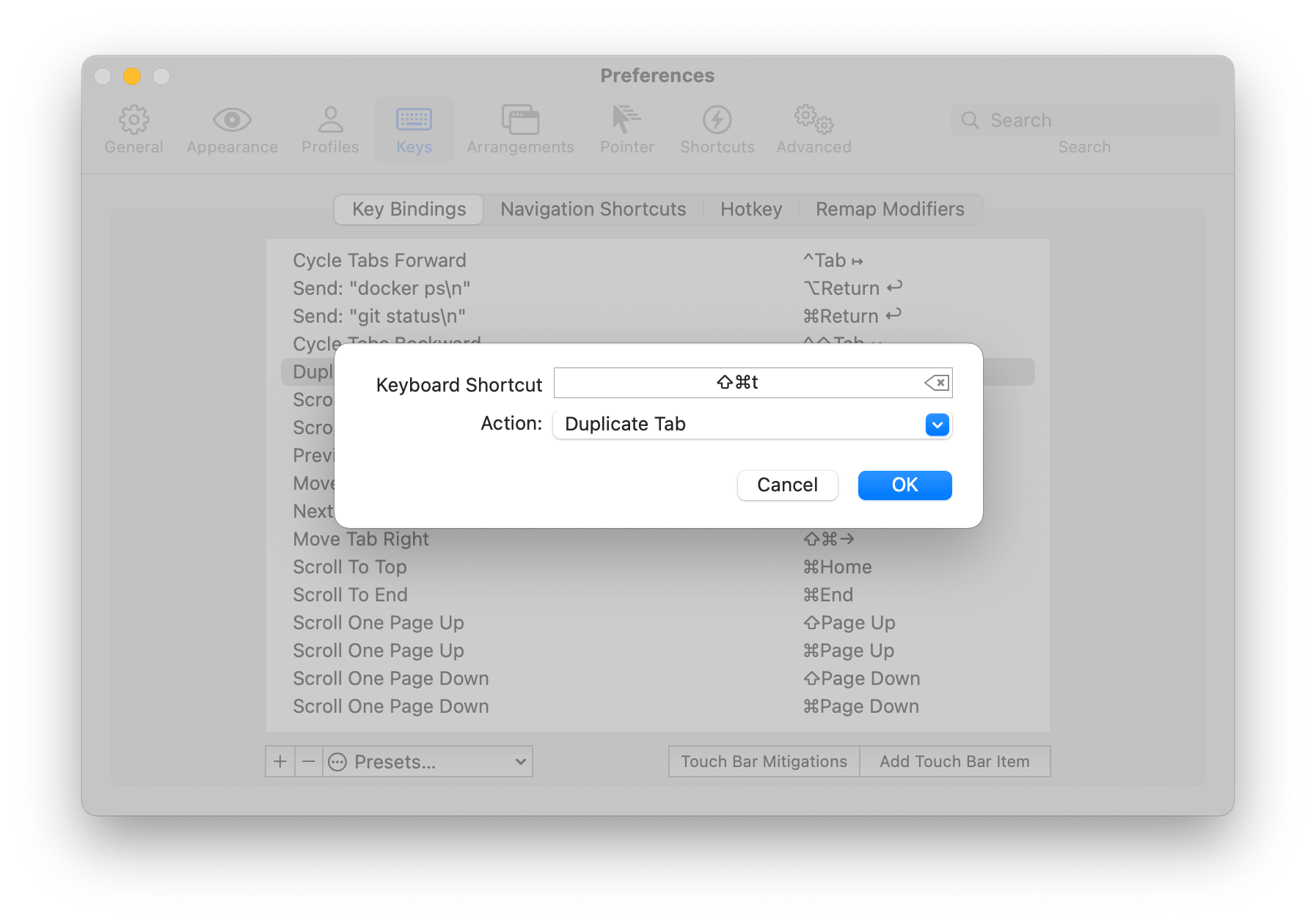 The new key binding shows up in the list and is usable without restarting iTerm. Sweet!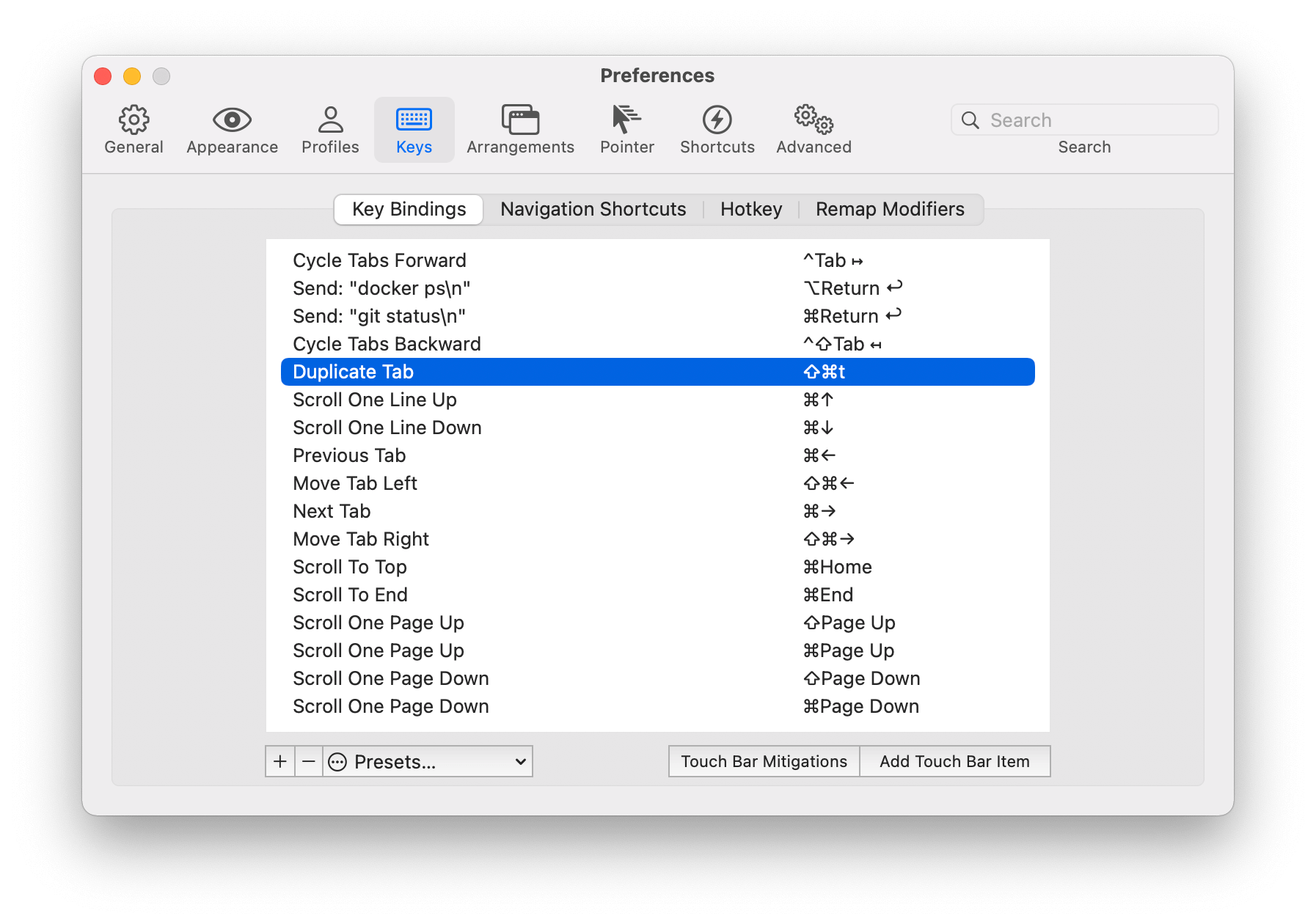 That's it! You can now duplicate any iTerm tabs by pressing CMD + SHIFT + t at the same time on your keyboard.
Enjoy!